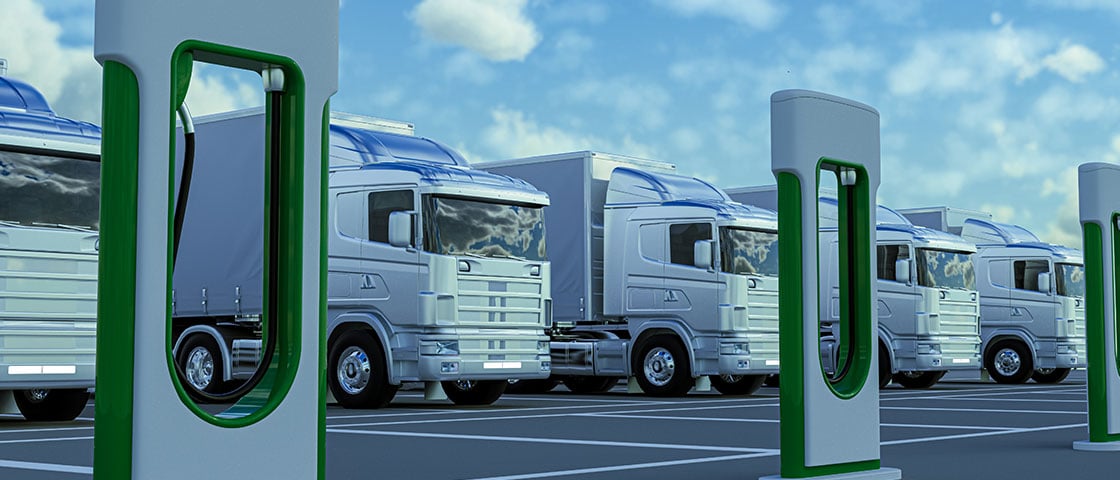 Diversifying powertrains, an economic and environmental challenge

Whether vehicles are fitted with a diesel engine, a CNG powertrain running on biomethane, or an electric engine (battery driven or fuel cell), it is today clear that the era of "one fuel fits all" is now a thing of the past. The challenge is clear and yet delicate: to decarbonise transport. This means long-distance haulage, which accounts for the vast majority of goods transportation by road, but also urban and suburban transport, with the latter receiving the benefit, in addition to new powertrains, of new and also alternative delivery methods (e.g. cargo bikes).
The mission of SOLUTRANS 2023 on the subject consists of setting out and presenting its exhibitors and visitors with an overview of all the energies available and their key applications. All this without omitting their advantages and obstacles to deployment, whether of a technological or ideological nature, or connected with political decisions. All the players in attendance will support this approach, also substantially headlined in the SOLUTRANS 2023 live content program.
SOLUTRANS 2023 - The major challenges of the industry in the face of new energies
The energy transition has forced manufacturers to thoroughly review their range in terms of motorisation, and even more so in terms of the entire powertrain or vehicle bodywork.