For the fifth consecutive year, SOLUTRANS 2023 hosted the ITOY, IVOTY, IPUA and Truck Innovation Award 2024 international awards. These industry-recognised awards recognise the excellence of manufacturers and reflect the trends in industrial and urban vehicles. Find out more about the winners of the 2024 awards, presented at the SOLTRANS 2023 Gala Dinner.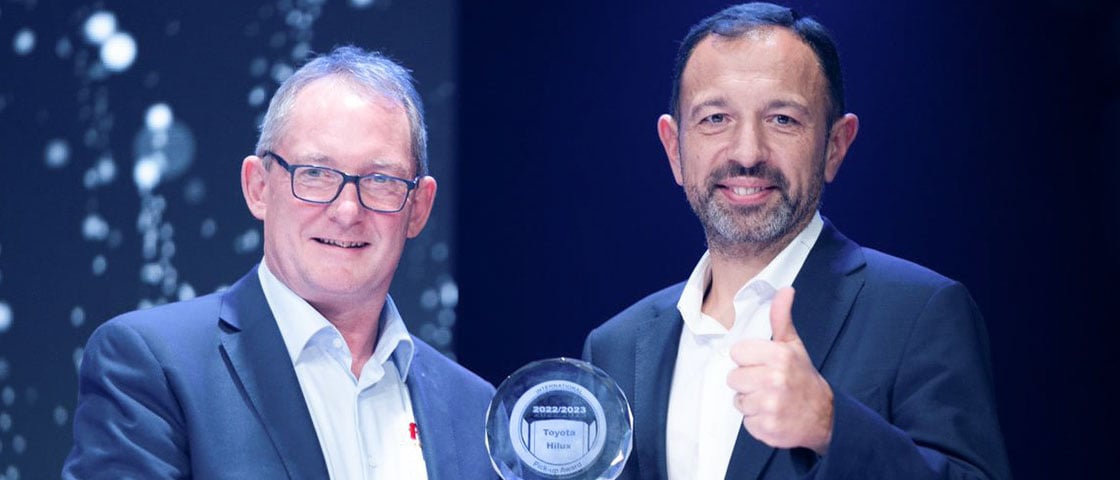 INTERNATIONAL TRUCK OF THE YEAR (ITOY)
Created in 1977 by the British journalist Pat Kennett, the International Truck of the Year Award is presented each year to the truck which has been put on the market in the previous 12 months and which has had the greatest impact on the efficiency of road transport, based on a number of criteria, including: technological innovation, comfort, safety, driving, energy consumption, ecological impact and total cost to the owner.

The nominees for the 2024 edition are :
DAF XDC / XFC

Mercedes-Benz eActros 200/400

Scania 45S BEV

Volvo Trucks FH Electric

Mitsubishi Fuso eCanter




Winner
: Volvo Trucks FH Electric

TRUCK INNOVATION AWARD
The latest of ITOY's awards, the Truck Innovation Award rewards the truck of tomorrow, fitting in perfectly with the energy transition that is transforming the road and urban transport sector.
To win this award, the nominated truck must be a drivable truck of at least 3.5 tonnes (and not a unique concept truck), and must improve the ecological impact of the transport sector. To be eligible, the vehicle must feature an alternative transmission or fuel (hybrid, electric, etc.); or at least specific high-tech solutions in terms of connectivity (vehicle autonomy), maintenance or servicing (advanced diagnostic tools, etc.) at the prototype stage or in recent development. This prize is awarded by the same jury as the ITOY prize.

The nominees for the 2024 edition are :
Quantron-as-a-service

ZF e-Axle

MAN ANITA Project

Westwell Q-Truck
Winner: MAN ANITA Project
INTERNATIONAL VAN OF THE YEAR (IVOTY)
The International Van of the Year Award was launched in 1992 as a complement to ITOY. With a few exceptions, the judging panel is largely common to both awards, and represents 25 European magazines.
The main criterion for the International Van of the Year Award is its contribution to the efficiency, safety, durability and environmental standards of the light goods road transport sector. To be eligible, the vehicle must be new, in series production at the end of the year for which it receives the Award, and present a significant technological innovation compared with models of previous generations.
The nominees for the 2024 edition :

RENAULT TRAFIC E-TECH

FORD TRANSIT CUSTOM

IVECO eDaily
Winner: FORD TRANSIT CUSTOM
INTERNATIONAL PICK-UP AWARD (IPUA)
Every two years since 2009, the IVOTY jury has also chosen the International Pick-up Award, which goes to a pick-up marketed in the period since the last edition.
The criteria for this award are the vehicle's utility, its economic and logistical efficiency and its performance.

The nominees for the 2024 edition are :

FORD RANGER RAPTOR

FORD RANGER

VOLKSWAGEN AMAROK

TOYOTA HILUX GR SPORT II
Winners: FORD RANGER & VOLKSWAGEN AMAROK