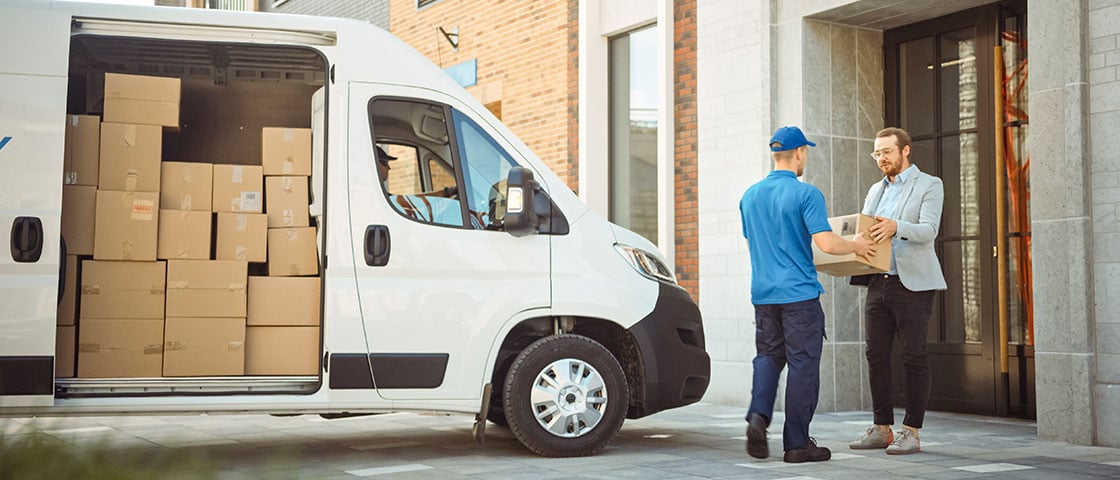 Alternative delivery modes for an increasingly restrictive city centre.
In large metropolitan areas, last-mile deliveries combined with e-commerce are a cause for concern for regional authorities, and the environmental question is becoming a priority. However, the introduction of LEZs, and the ban on access for vehicles deemed to be the highest polluters, are a worry for professionals. The Covid period proved to be a catalyst. With the lockdown and the boom in homeworking, needs which were previously unheard of literally exploded - and with them, new means of transport. In addition to light commercial vehicles, whether electric or not, cargo bikes are breaking through and earning recognition, given their low footprint and absence of pollution. Without forgetting shippers, who are looking for alternatives to "conventional" transport to burnish their environmental credentials.
This fundamental paradigm change is one to be reckoned with. Between ultra-urban logistics which constitute an essential service for inhabitants, and metropolitan authorities constantly searching to weed out the slightest form of pollution, how must transport professionals navigate to change the way they do business? SOLUTRANS 2023 will be the place to be to discover the new solutions from heavy and light commercial vehicle manufacturers, but also to exchange with start-ups. A "cargo bike" space will in particular be created in Hall 1 including a test track to demonstrate the suitability of the concept in city centres.