The biennial trade fair for haulage and urban transport professionals, SOLUTRANS, chaired by Patrick Cholton, belongs to the FFC Carrosserie. SOLUTRANS is where innovation and information in the HGV sector come together, for all businesses. SOLUTRANS, the global hub for heavy & light commercial vehicles, will welcome you for its 17th edition, from 21 to 25 November 2023, at Lyon Eurexpo.
SOLUTRANS 2023 Teaser
Discover the teaser of the SOLUTRANS 2023 edition
Energy transition, all players in a greener industry !
A committed, ambitious and resolutely confirmed promise in the 2023 programme through 5 major themes:
Urban deliveries : Alternative delivery modes for an increasingly restrictive city centre
New Energies : Diversifying powertrains, an economic and environmental challenge
Tyres : positive impact casings at the hearts of industry issues
Retrofit : Improving what already exists, an economical and ecological option
Embedded intelligence : supporting the sector towards self-driving
Road transportation is going through its revolution. A revolution in practices, with a constant digitalisation of companies, but also a revolution in the way we use energies.
A global legal frame
Regulations to reduce harmful emissions in Europe and globally are pushing diesel engines away at a relatively short term, while Industrial and urban vehicles constructors have been preparing the transition out of diesel for several years.
A mutating IV and LCV fleet
It is now certain that tomorrow's road transport will have to do with diesel engines for several years while biofuel, gas engines, electric batteries and, in a longer term, hydrogen-fueled vehicles will gradually build up. A complicated energy mix that will evolve continually, until the absolute disappearance of fossil energies in road transportation in the very long term.
A long term energy transition
In this transition era, our own success lies in our own hands! How to choose the right vehicle and engine?
How to understand the maturation level of the available technologies? How to make a choice based on the vehicle's purpose (messaging, long haul…)?
SOLUTRANS, a decision helper tool
SOLUTRANS' own purpose is to help you navigate the regulation, technical and competitive stakes, and ultimately help you make this revolution a growing opportunities.
Discover Vision'AIR, a study carried out by BiPE and BDO Advisory (partners of the FFC) on the future of the energy mix of industrial vehicles in Europe up to 2040.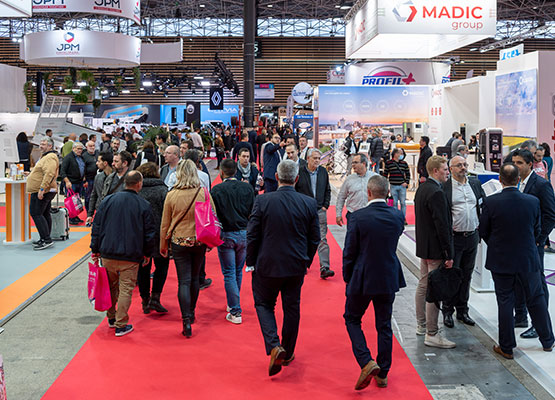 SOLUTRANS at a glance
In 2021 : 1 000 exhibitors and companies represented:

+33% of new exhibitors
26% from abroad
21 countries represented

50,000 visits, with 10% from abroad
94% of exhibitors are satisfied with the 2021 edition of SOLUTRANS

An exhaustive offering :
90,000 m² of exhibiting area, plus outdoor demonstration areas, all dedicated to the challenges of the market.
Who organises SOLUTRANS ?
AN EXHIBITION BY FFC (the French Bodywork Federation)
FFC CARROSSERIE
THE NONSTOP NEWS MEDIA FOR THE BODYWORK SECTOR
The FFC is a key player in innovation and development in the French bodywork industry, a showcase representing more than 80,000 employees and the custodian of the long-term future of the bodywork profession.
AN FFC EXHIBITION CO-ORGANISED WITH COMEXPOSIUM

COMEXPOSIUM
Comexposium is one of the world's leading event organizers. Globally, its hosts more than 135 B2B and B2B2C events across many different sectors, significantly in agriculture, construction, fashion, food, health, leisure, real estate, retail, security, students, tourism, and works council.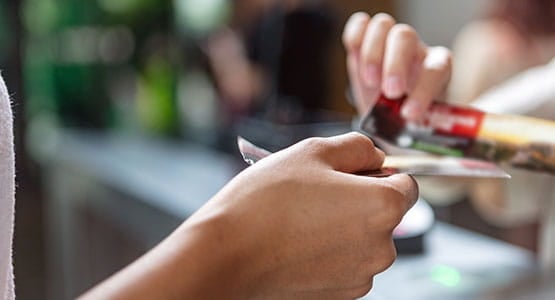 Your free entrance badge
You want to come to the SOLUTRANS 2023 exhibition ?
Don't wait any longer and register for free now !