SOLUTRANS introduces SOLUTRANS ON AIR: a video saga addressing a new cutting-edge topic every month.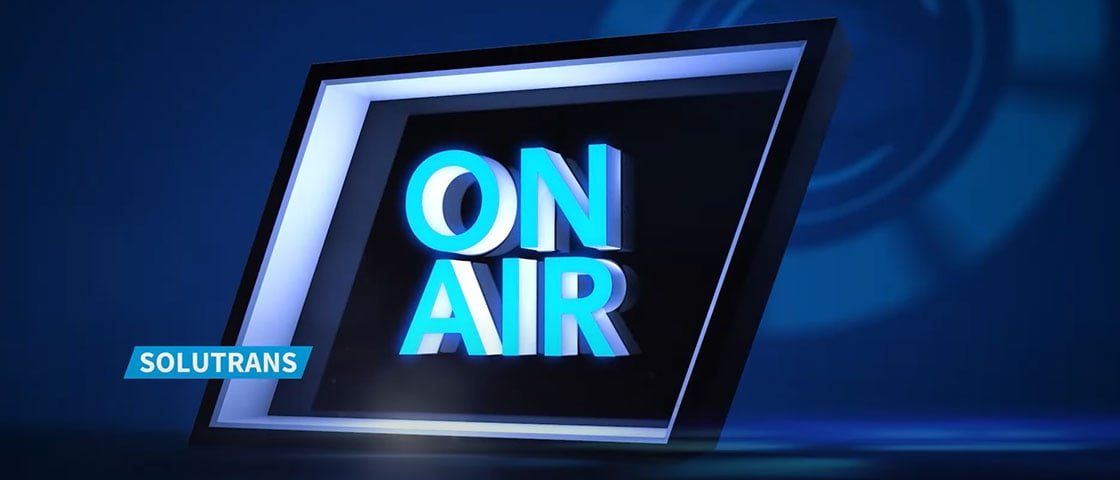 An original way to discover and understand what SOLUTRANS has in store:
Industrial vehicles: an accelerating trend towards automated driving
Lighter, more aerodynamic vehicles… the key to meeting future emissions standards
Anticipating cyber security issues for connected vehicles
Circular economy: how to reconcile responsibility and profits
The driving forces behind the future of industrial vehicles
Making tyres a profit centre
Employees with mobility impairment: an asset for the company
Delivering faster and closer: the future of urban mobility
Drones, robots… alternative delivery methods
What types of trucks for which energy source?

Join us for some heated debates on experiments, research, and up-and-coming solutions. It's all right here!
We'll ask the right questions to get to the bottom of every topic featured at SOLUTRANS 2021. Our goal is to:
Give you some food for thought
Provide a platform for experts
Hear from the drivers of change
Highlight the evolution of our sector

Welcome to SOLUTRANS ON AIR… enjoy!
Urban car parks facing urban logistics
EPISODE 18

At a time when access to city centres is becoming tougher for goods vehicles, and delivery methods are also being restricted, urban car parks are undergoing a revolution. It's a revolution in terms of usage, with new missions taking shape for these spaces, ideally located at the heart of urban areas. David AURIAU, President of the FFC Mobilité Parkings et Logistique Urbaine, explains how these new players are going to play an active part in urban logistics and, of course, in SOLUTRANS 2023.

This video is in French. We invite to activate automatic subtitling on Youtube to have a partial translation