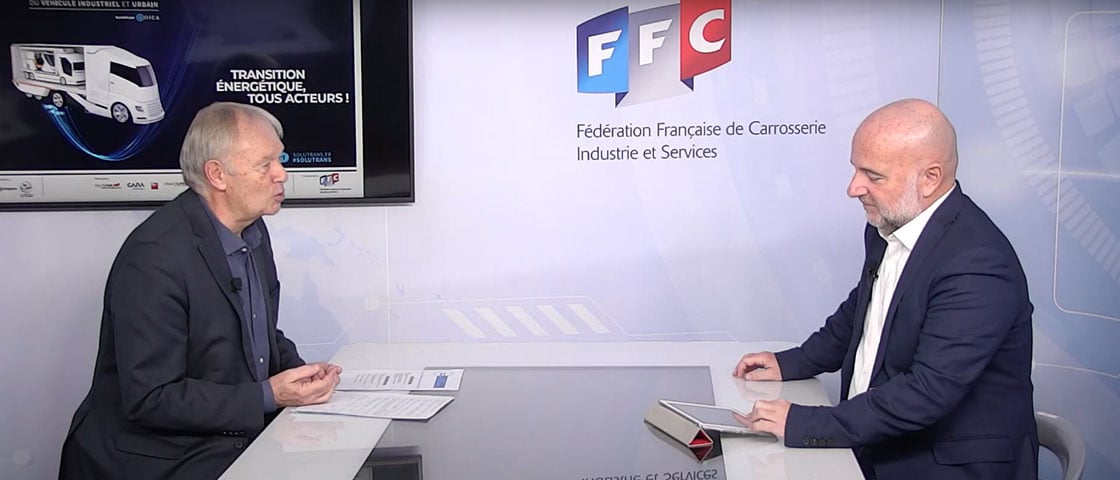 Patrick Cholton, president of FFC and SOLUTRANS, talks to Hervé Rébillon from TRM24.
The next edition of SOLUTRANS will be held from 21 to 25 November this year at Lyon Eurexpo. Patrick Cholton gives us a preview of the outline and new features of the show. A lot of space will begiven over to new forms of mobility such as the cargo bike.
With several months to go before the 2023 edition of SOLUTRANS, how is the sector doing in this persistently challenging environment?


Patrick Cholton: The sector as a whole is doing very well. A lot of progress has been made in recent months. I'm not saying everything is perfect. Delivery problems caused by supply chain hitches are not fully resolved. But there is a clear improvement. There are less stockouts and chassis shortages, manufacturers have put in a lot of effort on that score […] Equipment suppliers have also been affected by higher energy prices. In some cases, the effect is quite severe, as the cost rise exceeds the company's profits. That means that investments in the coming years will be reduced to the strict minimum.

How is SOLUTRANS shaping up?
Patrick Cholton: We are gathering steam. I say this every time, but 2023 will be the best show ever. We can already see it in the registrations: from exhibitors, but also everyone in the SOLUTRANS orbit. There is a lot of enthusiasm around the exhibition.
What are its main themes?


Patrick Cholton: The essence of SOLUTRANS remains innovation, with topical subjects like new energy sources, retrofitting, and automated vehicles. There are so many subjects this year that it's hard to highlight them all […] New mobility will have its space, what we call soft modes (cargo bikes) with a guiding theme which is low emission zones. Everyone is talking about them these days: politicians, transporters, manufacturers, everyone. SOLUTRANS has an educational role to play in explaining what LEZs will mean.
Will there be highlights again, like award presentations or talks?


Patrick Cholton: With regard to the award presentations, we are launching three new awards at the I-nnovation Awards which will be held at the Groupama Stadium. [A cargo bike award will be presented.] We are shining a light on a new mobility. That's what we want to see at SOLUTRANS – it's all about innovation. Some talks matter a lot to me, like the one on car parks. It is a new branch that we have created at the FFC. Car parks are going to become major players in low emissions zones.
You already had an outdoor space devoted to a road testing track. Can you tell us about the new cargo bike feature?


Patrick Cholton: Today, a good exhibition is one that puts on demonstrations. An entertaining and educational show that attracts people. There will therefore be two test tracks: an indoor one with obstacles, so that each cargo bike manufacturer can run tests and take part in the I-nnovation Awards, and maybe win a prize. And two circuits outdoors, one six kilometres long and the other eight kilometres. And the traditional circuit inside the exhibition grounds.
As you did in 2021, are you organising a digital version of the show?


Patrick Cholton: The digital version is very important. 2021 was a test edition. We know that we have an exceptional solution for our exhibitors to help them generate return on investment. And I want to hold onto it. Here too, we want to have an educational role by explaining to exhibitors how it works, and most importantly, what they have to gain from this event.